Setup Checklist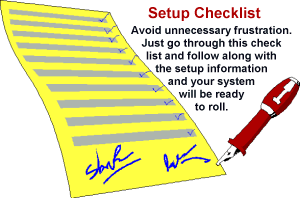 Setting up your Collect! software is the most important aspect of preparing to use Collect!. It is very important that you understand the basics so that the transition from using your existing system to using Collect! is easy and efficient.
These setup tips are guaranteed to save you from needless frustration. Please take the time to print this page. You will want to review the sections you need in your day to day operations.
Introduction
By default, Collect! is set to run an average Collection Agency. Your way of conducting business may be different. Perhaps you plan to use Collect! to track your delinquent Accounts Receivable, in a Credit Union, for Contact Management, or a variety of other businesses. Collect! is readily modified to suit your needs. The average Collect! user utilizes only a portion of Collect!'s power.
Most system users have collection strategies which work for them. Collect! is extremely flexible and can be modified to use your strategies. You don't have to change the way you do business; instead Collect! will change to suit your needs.
This checklist shows how you can control Collect! for your own use. It is divided into sections representing the main operations you perform.
Contact Management
Financial Management
Multi User Networking
Optional Add-On Modules

Contact Management
Contact Management tasks include all the day to day operations you perform to work your accounts. Work queues, letter printing, entering new accounts, and batch processing are examples. To use these functions efficiently in Collect!, set up the following areas right from the start.

Company Details
Enter information about your company in the Company Details form. When you enter your company information, please be aware that, by default, this information is printed on a variety of reports and letters. You may change the information as needed. Access your Company Information by selecting System from the top menu bar. Then select Company Details from the list of choices that is displayed. Alternatively, through the Main Menu, select System Administration, Setup and Configuration.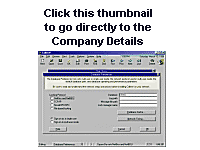 Client Setup
Clients are entered into Collect! before debtors. Once the client information and the appropriate settings are in place, it is easy to enter the new debtors through the Client dialog. Entering information in this order minimizes data entry, because each time you create a new debtor through the Client dialog, basic information is automatically placed in the appropriate fields. It is very important that you understand the client setup to facilitate any special requirements each client may have for debtor records and reports.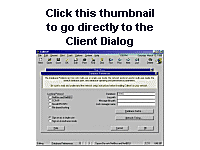 Debtor Setup
The Debtor form is used to store all account information. All account related information is stored in areas accessible from the Debtor screen.
Entering new debtors and setting them up requires a good understanding of each information field in the Debtor form. This is particularly important when planning your letters and reports because the bulk of reported information is pulled directly from this form.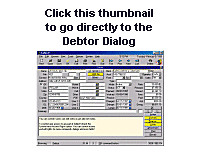 Debtor Status Codes
What are Status Codes? Is the debtor bankrupt (BNK), have they skipped (SKP), or are they active (ACT)?
Use a basic three character code to tell you the current state of each account. It is important to put some thought into this aspect so that you can define status codes which have meaning for you. With status codes, you can select clearly defined groups of debtors and perform specific actions on their accounts. This information may be accessed to produce debtor information reports based on assigned status.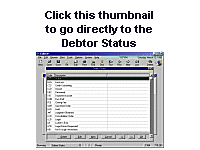 Reports And Letters
You may build your own reports and letters or modify the existing reports in the system. This template driven system can print virtually any information you see in the program.
Create reports and letters to suit your business needs. Edit the existing Reports and Letters by selecting Print from the top menu bar. Then select Customize Printing, Edit Report Templates and select the report you wish to modify.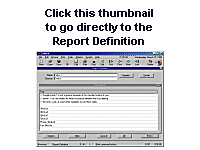 Contact Plans
The Contact Plan is Collect!'s expression for "collection strategy." A contact plan is a series of events which may take place immediately or at predetermined times in the future, and are to be processed by designated operators. Contact plans eliminate a great deal of manual work and optimize your time.You can set up automatic and semi-automatic sequences for processing debtors, printing letters, posting transactions, closing accounts and more. Edit the contact plans already in Collect! or create new plans.
Before you use complex scenarios, you need a good understanding of what a Contact Event is. So we recommend that you work the debtors in a fairly manual way until you can define the actual flow for your contact plan to take upon activation. If you seem to be repeating steps to an account, automate the sequence by creating a contact plan.

Financial Management
Financial Management includes all tasks pertaining to accounting. Taking payments, posting fees, printing statements, writing checks and printing financial reports are examples. There are many features in Collect! that make handling finances efficient and professional.
Set up the basic areas right from the start so that all the necessary information is at your fingertips. Many financial settings will be in place after you set up your Company Details, Clients and Debtors, and your Reports and Letters.

Transaction Types
Transaction Types are used to organize account reporting information. They control what displays on your client statements and are the very heart of the financial aspect of Collect!. Preparing your transaction types is one of the most important aspects of setting up Collect!. Spend some time thinking about the actual transaction types you need and how each one must perform. You may add, change and delete transaction types to suit your own business needs.
There are many flags associated with the Transaction Type form. They control who sees the transactions, that is any fees, principal, interest or other types of transactions which must be recorded, reported and fully accounted for.
*** Special note *** Transaction types can control processing of revenue from commissions and fees. They determine how information appears on your client statements.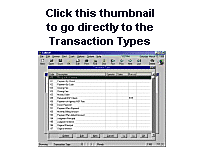 Multi User Networking
Collect! seamlessly integrates many users into the system at all levels of operation. Predefined levels allow you to set functions each operator may perform. Screens and menus may be edited to display pertinent labels in one or several languages. Set up the necessary areas right from the start so that your workers can use the system the way you want.

Operator Setup
Each operator accessing Collect! needs their own ID and User Password. This allows you, the administrator, to control work queues for each user and to determine which aspects of Collect! each user has the right to edit or delete. It also defines their ability to access certain parts of the system.
Each operator will have a unique ID and password with their special access rights and their name, title and phone number. This information can be printed on letters. Special User IDs may be set for clients with limited access rights. All operators may be defined as to their position in the company, i.e. collector, administrator, and so on. They may sign in as a collector with no need to see the administrative aspects, or they may be involved in administrative tasks necessitating far more freedom.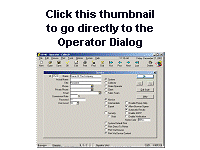 User Level And Access Rights
This option lists all Forms, Fields and Menus in the system, and shows which user groups are allowed to access them. The fields, forms and tasks your operators may view or perform are controlled by the settings within these forms.

You must sign out of Collect! completely, returning to the Desktop, whenever you change to a different User Level, or some of the rights from the previous level that you were signed in as may still be in effect.
*** WARNING *** This area can be very complex. It is advised not to delve into this area unless you are COMPLETELY familiar with Collect! and its forms. Instead, try altering the user level on an operator's form. It may be possible for you to find a combination of activities which is the closest to your requirements, rather than making changes to access rights.

Pick Lists
Most fields in Collect! can display a list of items to choose from to speed data entry. You can assign a Pick List to just about any field on any form. This is a convenient way of letting your operators select from lists of items with the click of a button. This aspect speeds up data entry and reduces typographical errors when entering repetitive information. This enforces data entry integrity as well. If you want the State of Idaho to be displayed or printed consistently as ID rather than IO or any other variation, create a pick list which contains the abbreviations you wish to use. Pick lists are attached to a field or form using the Access Rights form.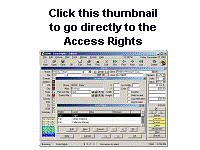 Screen Labels
You can show, change, or hide the Field Labels/Names in all the forms in the program. If you want to use a field to show date of insurance label as (DOI), rather than a birth date (DOB) you can change the way the screen looks so that it actually reads DOI. This feature can be very powerful. You can set up Collect! to display for different operators, dialogs that have been modified for a specific purpose. For example, if one of your operators works only on Medical Accounts, when this operator signs into Collect!, they can see the field label PATIENT while another operator in the same database may see the field label DEBTOR.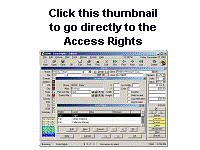 Startup Automation
Collect! offers a number of options when starting up the program. For example, you may always want to sign on with a specific user ID from a particular workstation, or you might want to stop the user from exiting Collect!. There are quite a number of functions you can perform, including running a macro on startup, automating routine maintenance, changing the logo on the splash screen, inhibiting display of the Welcome To Collect! screen and more.

Right click your Collect! desktop icon, choose Properties, Shortcut tab. Add the extension /? to the executable's path to display a complete list of command line startup options. You'll have to remove the extension to sign into Collect!.

Entering License
When you purchase the software system, or when you add options and operators to your system, you will need to enter one of our fabulous 41 character license codes. This license has control over how long you will be able to access your database, which options you may use, and the number of operators who may sign into your system. Any time that you purchase an additional user or add a module to Collect!, you will receive a new license code. Enter the code and you have access to whatever new aspects you have requested. Entering the code is easy. However, your typing must be 100% accurate and you must have the correct date, or the system will not cooperate. License codes are date sensitive, and therefore must be entered on the designated date.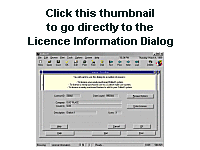 Network Setup
Before you use Collect! on your network, you must ensure that the required steps are taken to set up your network properly. Incorrect network setup can cause unreliable operation.
Check the Help topic "Network Setup" for detailed instructions on networking Collect!. A great deal of time and effort has been spent developing network instructions. We find that qualified technicians have all their "techie" questions answered when they read and follow these instructions. If your technician has ideas for better settings which enhance the overall system, please let us know, then we can update all our clients about this benefit. The exchange of such information is crucial to all of us.
Remember, if your network is set up correctly, you may save a great deal of time and energy. Please take the necessary time to assure your network setup is optimized and stable.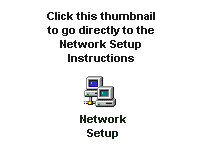 Extension Modules
Several additional components are available to use with Collect!. These features provide powerful enhancements to the system's functionality. Proper setup is very important to use the special and particular features correctly and get the full benefits from them. You only need to consider these topics if you are interested in using these functions.

Credit Bureau Reporting
Collect! generates credit bureau reports in a Metro 2 (426 character) format which is accepted by all the major credit bureaus. You can report to one or multiple credit bureaus at one time.
There are several areas in Collect! where setup information MUST be entered prior to reporting to the credit bureaus through Collect!. Setup your company ID, client classification and enter debtor credit reporting details as required.
This module requires a license.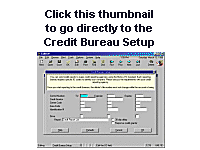 Letter Service Outsourcing
You may want to use an external company to print your bulk letters for you. These large houses can print, fold, stuff and stamp your correspondence generally at a lower cost than that of the stamp itself. This is worth investigating if you are mailing large volumes of letters.
We can supply you with contact names of Letter Service Companies which currently serve the needs of Collect! users.
This module requires a license.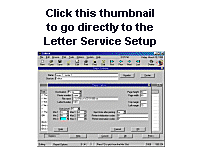 Auto Dialer Setup
Easily dial phone numbers using Collect!'s Auto Dial feature.
When you are on an account and double-click into any phone number field, the Auto Dialer module will begin dialing the debtor's number. Use the normal dialing time to review the Notes on the account.

When working accounts through your WIP List, selecting a Phone type contact will display the Auto Dialer if you have "Automatically display dialer" switched on in the WIP Options.
This module requires a license.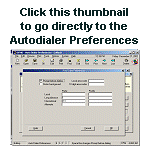 Predictive Dialer
You can use a predictive dialer with Collect! to enhance collector productivity. After this is set up, the operator that is assigned a Predictive Dialer Operator status can sign into Collect! using their usual password and ID and sit and wait for the phones to start ringing. When a connection to a debtor has been established, the related debtor information will appear on the operator's Collect! screen.

The equipment needed to complete the predictive dialer sequence is not inexpensive. Possibly, this equipment could cost anywhere from $15,000.00 to $45,000.00 US.
In order to interface properly with Collect!, after you have chosen your equipment, you must send details of the file format that the equipment requires. We will inform you of any modifications necessary to the Collect! system to accommodate the equipment.
We strongly recommend that you send us pertinent information before investing in predictive dialer hardware.
This module requires a license.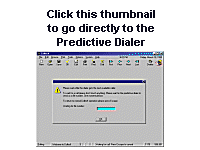 Ebureau Module
Collect!'s eBureau Module enables you to work your accounts more efficiently and profitably by providing you with a wealth of information for any accounts you submit to eBureau through Collect!.
Information is returned for the current location of your debtors, their latest scores and other information, such as bankruptcy details and deceased status. eBureau uses various pieces of data to identify consumers, such as, a consumer's name, address, social security number, date-of-birth and telephone number. Data from literally billions of records across numerous databases is examined to find information related to the data submitted by Collect! for each account. eBureau utilizes a robust multi-index, parallel searching process to ensure that all the relevant records are gathered for evaluation.
This module is included in every Collect! Version 11.3.1 and later licensed in North America. International clients may also benefit from this service if they call clients in North America.

The eBureau Module is an add-on extension module enabled in CV11.3.1 and newer. If you have upgraded from an earlier version, you may need to request a new license from Comtech Systems to enable the feature. You also need to register an account with eBureau.

TCN Module
Collect! and TCN work together to enable you to deliver messages to any phone, any time. You complete your setup with TCN, select the accounts for your campaign and let TCN and Collect! take care of the rest. The TCN Module saves valuable time, increases productivity and maximizes your returns.
Collect!'s Batch Processing feature enables you to schedule TCN call campaigns and to process returns. Campaign scheduling and reporting are easily accomplished without leaving the Collect! interface. Behind the scenes, Collect! logs into the TCN web site for you, uploading data, retrieving results and updating your database records.
This module is included in every Collect! Version 11.3 system, starting with CV11.3 Build 2.1.

TCN supports international dialing. Please get in touch with Client Services at TCN for international pricing and information. TCN Contact Information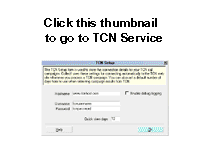 The TCN Module is an add-on extension module available for sites operating Collect! CV11.3.2 and newer. Call Administration for pricing and licensing at 250-391-0466 option 3.

Billing Tree Module
The Billing Tree Module enables you to process credit card and ACH payments electronically through Collect!'s Billing Tree connection. This is a full-featured solution for managing single and recurring payments made by credit card or by bank draft. External payments posted at the Billing Tree web site are also reconciled and posted within Collect!. Recurring scheduled payments are fully managed within Collect!'s promised payment system.

The Billing Tree interface is an optional module available in Collect! Version 11.3.4.1 and newer licensed in the United States. If you would like more information about licensing this module, please contact Administration at 250-931-0466 option 3.


Summary
Collect! is a very sophisticated software product which can perform a variety of complex tasks for you automatically. This requires a solid understanding of how the software works. Please take the time to understand the basics of Collect!. You will find endless surprises at the work Collect! can do for you, if it is properly set up right from the start. As you learn more about Collect!, given your good understanding, you can easily make additional modifications as needed.