Account Matching Batch
Use this form to choose the fields that you want to use to group accounts together. Collect! will group accounts with matching values according to these settings.
4 matching conditions are available with 6 criteria under each condition. Please refer to the Help topic Account Matching Batch Setup for more information.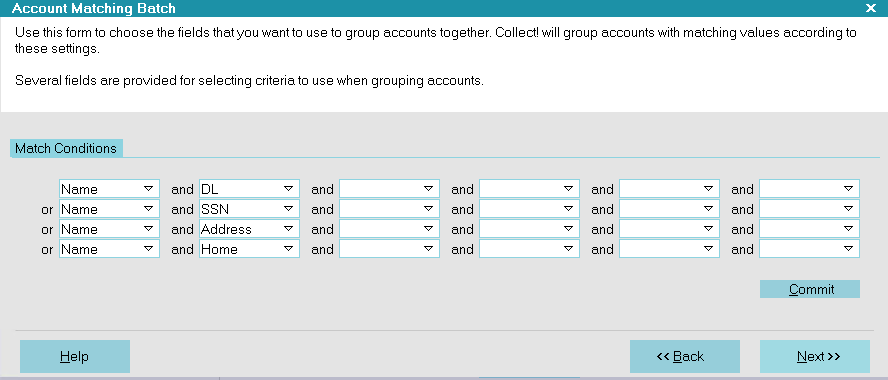 Criteria for Matching Tagged Accounts