Troubleshooting Month End
Month End processing is a simple, step by step process.
From time to time, however, problems do occur. Typically, the problems involve:
- the way transactions were posted
- what date selections have been used
- how the client was originally set up
- printing style

Transaction Types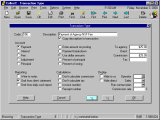 Before starting to use Collect! you will have set up the Transaction Types to suit your needs. It is easy to custom design Transaction Types but you must still be careful and review what you have posted for accuracy. For example, if you want to charge a fee to a debtor for an NSF check that you have received, but this need not be reported to your client you will post two transactions. One to charge the fee and the second when the fee has been paid. Both of these Transaction Types must have the reporting flag on 'Omit from Client Statements'.


Date Selections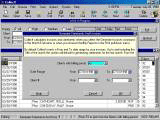 You select the date ranges to generate your statements; typically from the first day of the month to the last day of the month. Generated dates are inclusive of all items posted within that date range.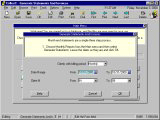 If you must use date ranges other than the default of first day to last day, caution must be exercised. Statements generated in this fashion will always be dated the first day of the next month, (i.e. Generated June 1 to June 30 = statements dated July 1.) The next month's statements will be generated for July 1 to July 31 and dated August 1. If you have altered the default settings,(i.e. June 16 to July 15) please note that statements will be dated July 16. The next month's statements will be generated July 16 to August 15 and dated August 16.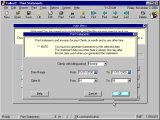 It is very important not to deviate from this routine of making the Generated From date the same as the last month's actual Statement date. If you do not use this routine and miss a day (i.e. Generate statements for August 15 or August 17,) it is most likely that you will either have transactions appearing in two months' statements or not have pulled any outstanding balances due from your clients into this new statement. If you request Print Statements and receive a message that there are no statements for that date range simply browse statements and check the date on the most recently generated set. The print date is the same as the actual invoice date. Typically, if you generate statements from June 1 to June 30 and the statement is actually dated July 1, the printed date range will also be from and to July 1.


Posting Transactions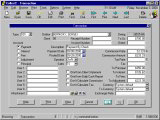 You have many choices as to how each transaction will look. Direct and To us fields must be selected and the commissions must be calculated on this form or the appearance on the client statement will not be correct.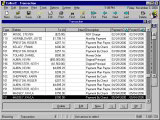 If you feel that a transaction has been posted incorrectly, simply view the transaction details by browsing the transactions and making any necessary corrections.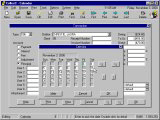 Any transactions posted outside of your chosen range will not appear on this statement. If you need to change dates on posted items to reflect on the appropriate statement date range, you may do so.
If you have made any corrections you must re-generate your statements. Please see details below when making corrections to your statements.


Client Setup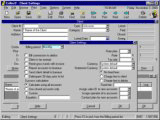 When you enter a new client, it is important to go into the Settings and choose the billing period, select whether the client is Net or Gross remit and indicate if you want all transactions to show on your invoices. Incorrect selections may result in completely incorrect statements.


Printing
If you find that your statements have the correct entries, but are of the wrong style, typically you have simply used an incorrect template, usually chosen from the Print button on the Invoice Screen. When you print your statements it is best to use the Month End menu option Print Statements. This ensures that statements printed correspond to your set up choices for that client (i.e. gross or net remittance). The menu item is a direct link to the report template called Statement, GStatement or CStatement.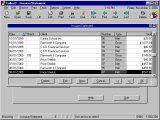 If you have one client that you use a different template for, simply pull the generic statement from your printed pile, then print out using your chosen template. To print one statement at a time, Browse Statements and open the statement you need to change.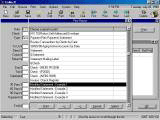 Click on the Print button on the upper right hand side. You will see a list of all the available report templates in the statement. Scroll the list and select the appropriate template name.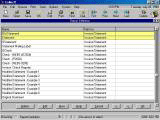 To use a statement template other than the standard form you must rename the templates. First alter the name of the existing Statement to something like Old Statement, then name the template you wish to use Statement. This will ensure that Collect! will print pulling the correct information when you use the menu choices.


Making Corrections To Your Statements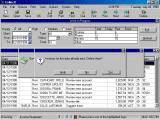 Collect! is not like an accounting package where cut off is carved in stone. Collect! is very forgiving. If you make any changes to the transactions you have posted, you must generate the statements again. If your changes are on one client's statement only, it is not necessary to re-generate all statements. Just select the client in the From and To fields of the Generate Statements form. The balance of your client statement list will not be affected. When you request that a statement be generated again, Collect! will advise you that a statement already exists for that date range. Do you want to delete it? You must respond yes to this.
You cannot have two statements for the same client on the same date range. If the system does not ask you if you wish to delete, please cancel the operation and double check the dates of your original statement. The dates of generating statements on this second try are probably not being selected exactly as the original.
If you discover that you cannot make changes to a transaction because it is Read Only, (greyed out), this indicates that you are using Closed Accounting in Collect! This switch is set in the Company Details form. When it is switched ON, any transaction that is referenced in a previously generated statement cannot be edited or deleted. You must switch OFF 'Closed Accounting' before you can make changes. With this switch ON, Collect! will also skip transactions already connected to an invoice line record, thus preventing a transaction from being on an invoice more than once.

To access the Company Details form, select System from the top menu bar and then select Company Details from the drop-down choices.


Technical Notes
If you generate statements and you don't get what you expect, that is, an invoice created, have your administrator examine the Application Log for any error messages. When Statement generation encounters a problem fetching the Debtor, an entry will be written to the Application Log in the "Financial" section. You can access the Application Log from the System menu, Diagnostics.
If you see an error "fetching Debtor via UID," please ensure that your database is in good working order by running a maintenance and also perform an UID check. Both of these functions are available through File, Maintenance.

See Also