Copy Record
You can copy one or more records and paste the copy in a new location.
To copy records:
1. Select the record you want to copy.
2. Press Shift+F4. The system will beep to indicate that the record has been copied and Collect! will display a message.
3. Keep selecting and copying until all the records you want have been copied.
4. Move to the location where you want the copy placed.
5. Paste the record(s) by pressing Shift+F3. The system will beep to indicate the record(s) have been pasted.

When Collect! displays the message that a record has been copied, you can select CANCEL to abort the copy process and clear the clipboard.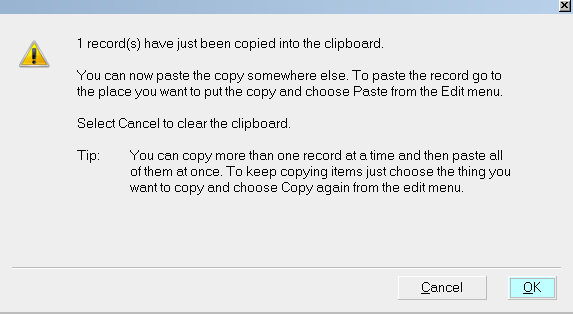 Copy Record Message
See Also