Predictive Dialers and Voice Broadcasting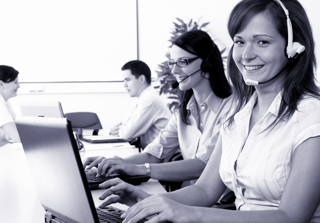 The days of paying hundreds of thousands of dollars for hardware dialing systems are over. Fully web-based, no hardware/software, sub-second-connecting predictive dialers are available to any company with basic computers and an internet connection.
Collect! interfaces with best of breed predicitive dialer systems. 100% web-based and provided as Software-as-a-Service, these predictive dialers make affordable for any organization the rich feature set of expensive traditional hardware dialers — for simple pennies per minute.
Increase Right Party Contacts by 300%
Penetrate 20,000 accounts in two hours
Turn your collectors into inbound agents
Let a machine leave upbeat recorded messages
Do it all without capital costs or startup fees!
Integrated voice broadcasting also enables clients to send professionally-recorded, automated messages to phone recipients, merging any necessary data into the message, and give the debtor options to pay over the phone or via an internet portal. Messages can also give the debtor the option to speak to an agent, or to interact in any other way with the message. The possibilities are endless!
If you don't have a predictive dialer and are working manual queues, this technology has been proven to double or even quadruple your promise-to-pay rates, turning one collector into 2 or 3.
No more expensive calling hardware is required to obtain state of the art features and flexibility with the modern Collect! dialing interfaces.