Window Stack
The Window Stack function displays a list of currently open windows. This information is generally not used by the average operator.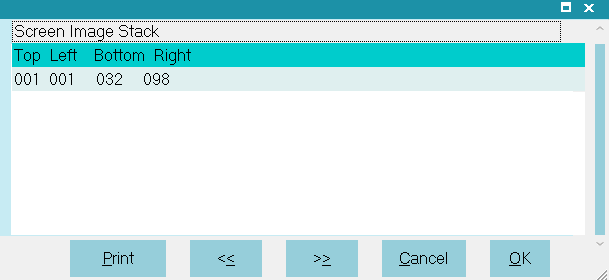 Window Stack
Collect! keeps track of the windows that are open and the screen coordinates of the window locations.
This information is helpful to programmers or technicians who are attempting to diagnose screen issues.