Quick Dial
You can enter up to 10 names and phone numbers into the Quick Dial form.
When you choose a number and select OK, the number is automatically entered into the Dial Phone form.
To choose a number, click your mouse on the number and then select OK. You can also use the Tab key to move to the desired number and then press F8 to exit the form.
Get to the Quick Dial form by choosing Dial a Number in the Tools menu and then click Quick Dial.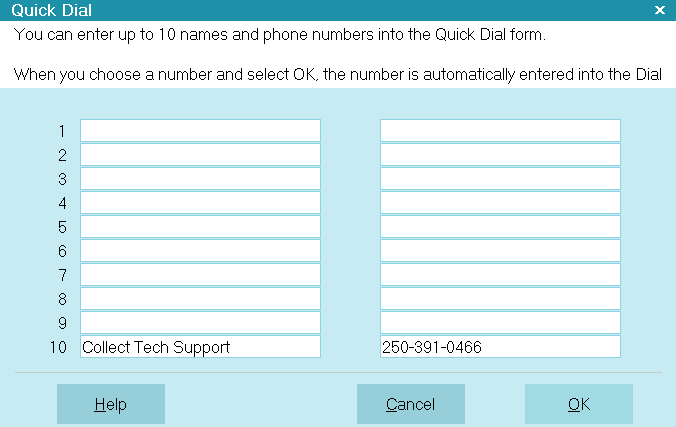 Quick Dial
Help
Press this button for help on the Auto Dialer Preferences form and links to related topics.

Cancel
Select this button to ignore any changes you may have made and then return to the previous form.

OK
Selecting this button will save any data you have entered and return you to the previous form.