Dashboard
The Collect! Dashboard augments your Collect! software with additional information management tools:
* Dashboard unit provides real time graphic operational data
* Account Inquiry unit provides a quick look-up function
* Reports unit provides a range of reports for management, collectors and client
* Database Logs unit provides a range of logs client, debtor and system
* Working Days unit assists progress tracking
* Compliance unit stores, assigns and tracks documents, training and complaints
Signon
The Collect! Dashboard uses the same login credentials as Collect!
Each Operator using Collect! has a **UNIQUE ID** to control the functions they are allowed to perform.
Passwords are case sensitive.
On the Collect! Dashboard Sign On Form
1. Type your ID, then press the Tab key to move to the Password.
2. Type your Password, then press Tab to move to the OK button.
3. Then press the ENTER key to choose Login to sign on.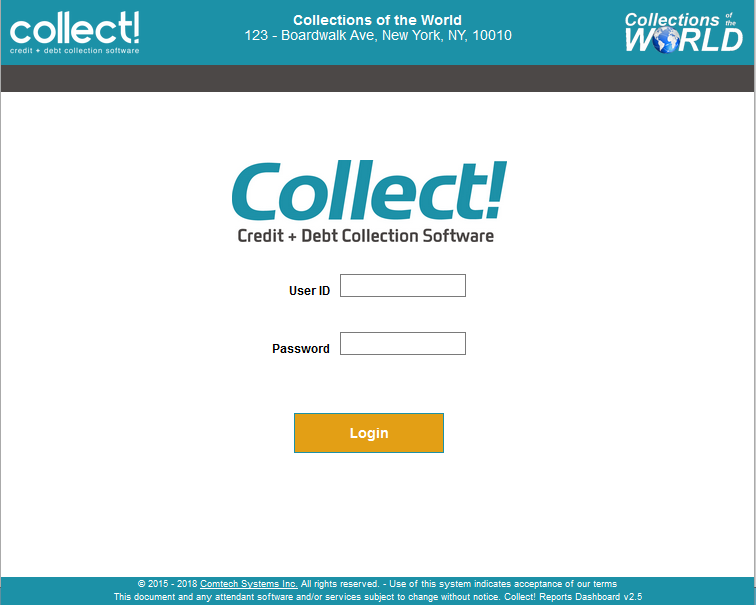 Dashboard Logon

Navigation Bar
Use the tabs to move between Dashboard units, My Documents, and Logout.


Navigation Bar