Update Definitions
The Update Definitions process updates field definitions in the import specifications. This runs automatically when Collect! upgrades the database. You can run this update function manually with the Update Definitions command from the File menu, Import/ Export menu choice. If you are not currently using the Import/Export feature, then you will have no need to use this function.
When you select Update Definitions, you will be prompted to proceed.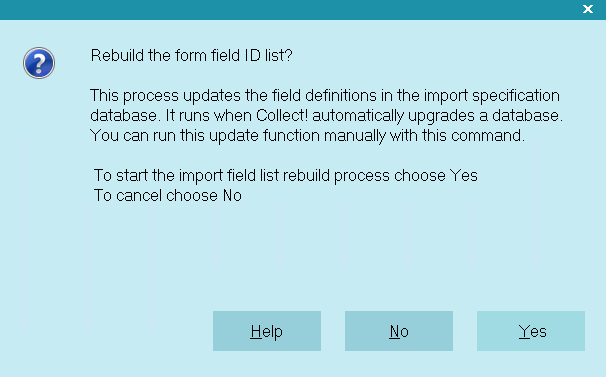 Update Definitions prompt
Select Yes to rebuild your list of import field definitions.
Every new release may have new fields, added, renamed or physically removed from the database. When this happens, Collect! uses this function to update any imports or exports that you may be using. If Collect! finds fields in your import specifications that have been removed, a list is displayed for you.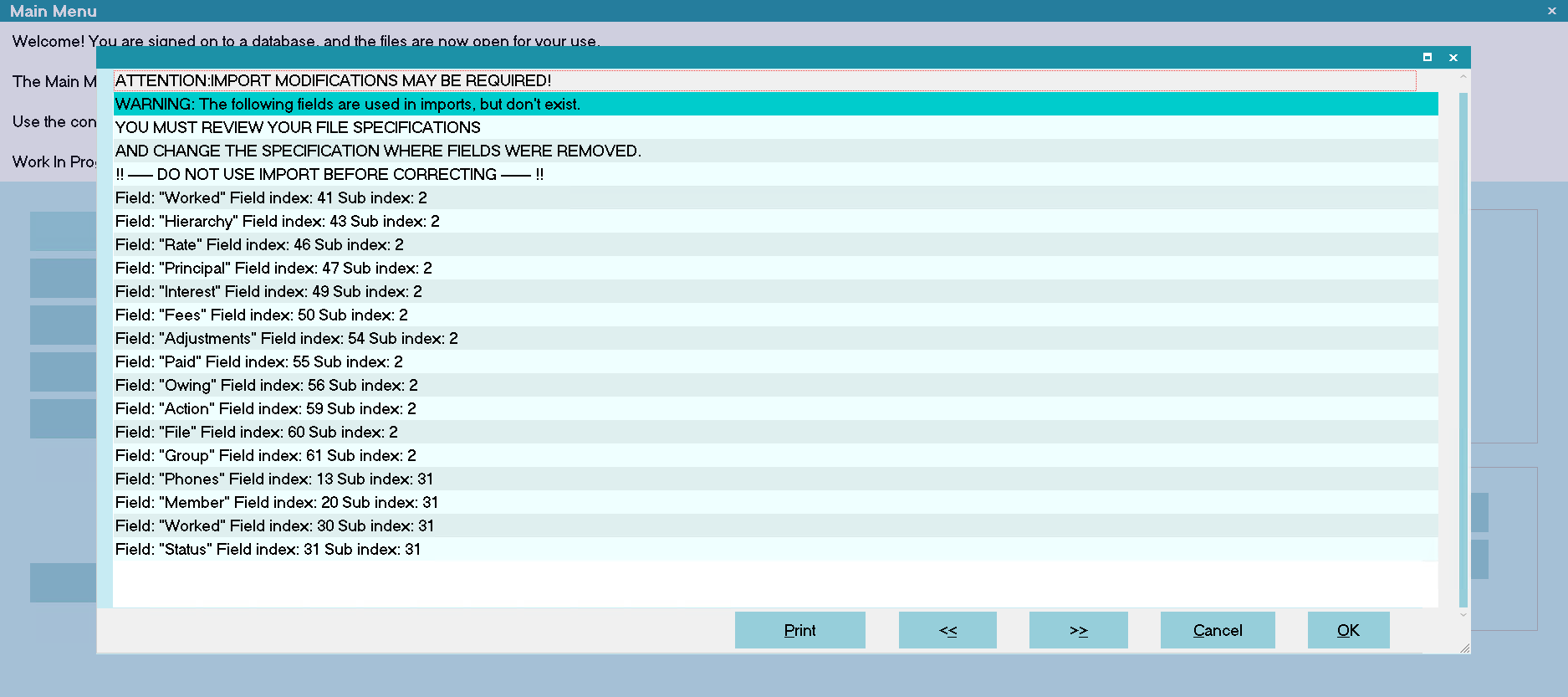 Import Field Definition changes
You may use this list to examine your import and export routines.
If you use external import maps, then you should be familiar with the Load Library function in the Import/Export menu. If you have recently upgraded Collect! prior to using one of your external import libraries, you will want to run Update Definitions when you load the import library to make sure that any new field definitions will be included in your import routines. When Collect! displays the message informing you of any changes, you can use this to edit the import library as needed.
If you have been using an import or export routine successfully for some time, and suddenly, the import is not working, run Update Definitions and retry the import. If this does not solve the issue, you will want to verify that the file is exactly the same format as previous files.