Web Host Debtor Payments
A Payment is any amount received by your agency from a debtor to settle outstanding principal, interest and fees. The amount is entered in the To Us or Direct field on the Transaction form. A POSITIVE Payment amount DECREASES the debtor's Owing.
Payments and charges can be assigned to any debtor account. Normally, commission is automatically calculated on transactions flagged as Payment.
This list can be filtered on Operator, Date Range, and by who received the funds (Agency or Client).
Clicking on a Payment will open the Debtor form.
For Operators, there is a graph that depicts how much commission was collected (from the displayed results) and compares it to the goals set on the Operator Form.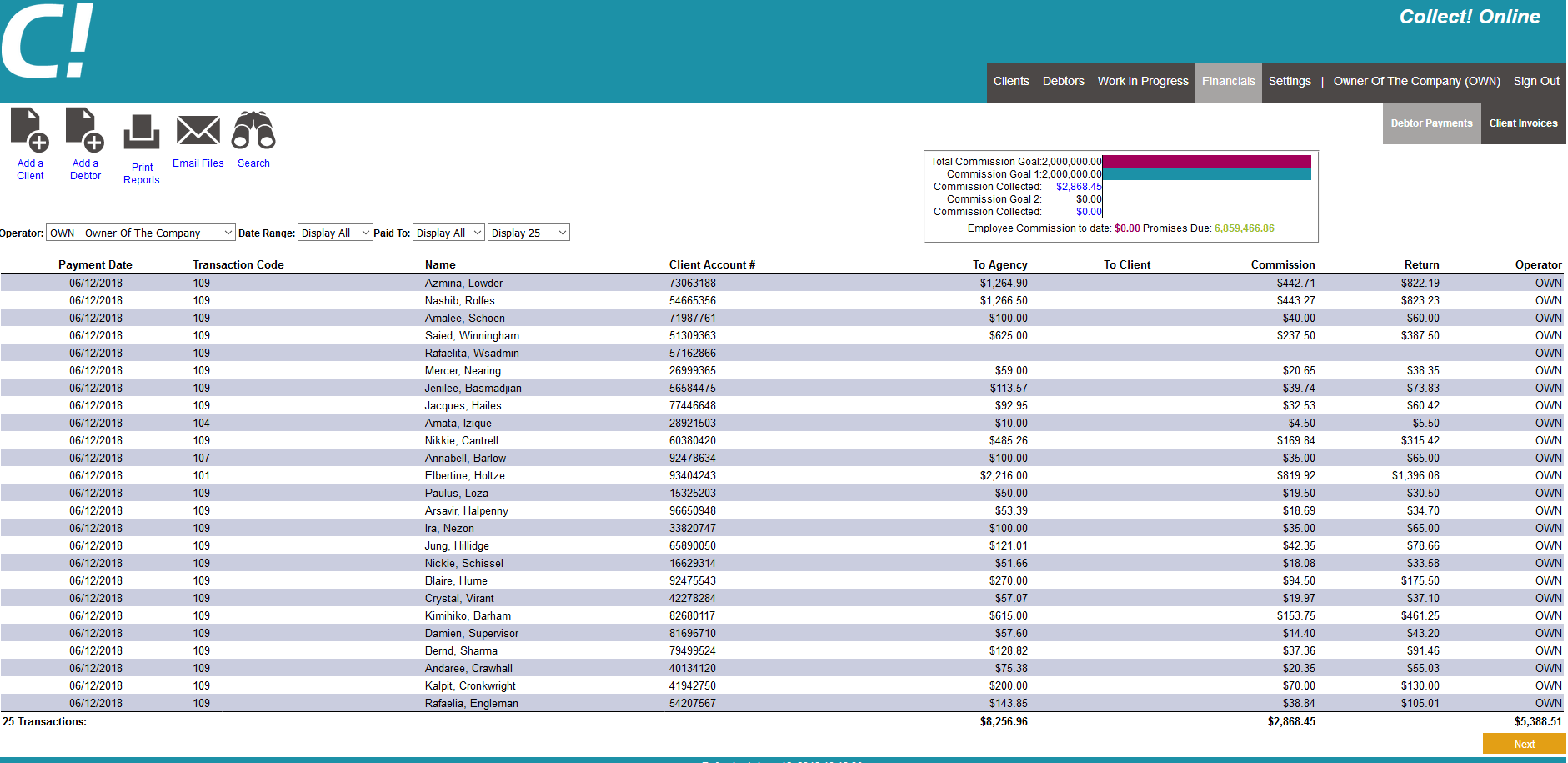 Debtor Payments