Web Host Import Files
The Import Form allows you to choose an import map, enter the name of the file being imported, and load the file into Collect!.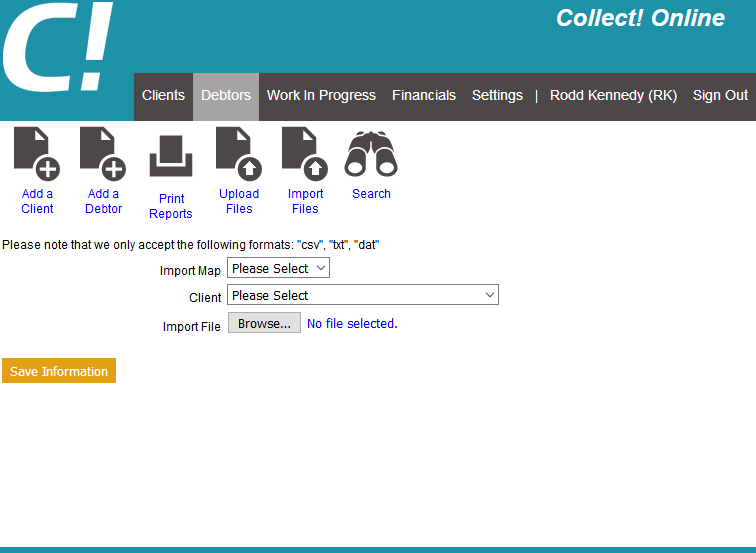 Import Files
Import Map
This is the import specification that maps the data file to the fields in Collect!.

WARNING: You must have an Import Map built that matches the file you are importing. You will NOT be prompted to match during the import.

Client
Select the client that you are importing the debtor to. If you are importing other records, like payments, then you can leave this blank as your map should be setup to use a Key to find the applicable records.

Import File
This is the name of the file. Click the Browse button and navigate to the file that you are importing.

Save Information
This button starts the import process.