How To Enable HTML Help In Collect!
If you press F1 in Collect! and your browser doesn't display any help, then try the following.
This error relates to the settings in the Windows file associations.
To change these settings:
1. Open Windows Explorer.
To open Windows Explorer, click your Right Mouse button on the My computer icon on your Windows Desktop.

From the pop up menu choose Explore.
2. Pull down the View menu and choose Options.
3. Click the File Types tab.
4. Scroll down to select the Hypertext Document file type.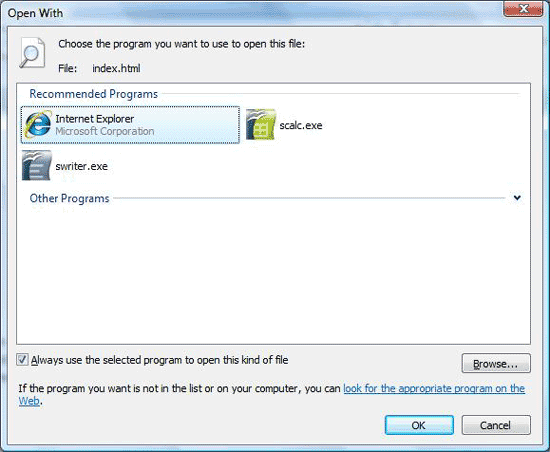 5. Click the Edit button and the Edit File Type form is displayed.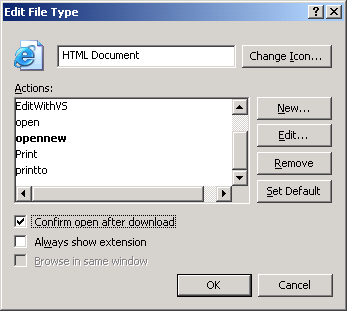 6. Select the Open item in the Actions window and select the Edit button.
7. Change the settings as follows.(This example uses Netscape.exe but yours could be Explorer.exe) In particular, note that DDE is enabled.
You must include all brackets and quotes exactly as they are in the following information.
a. In the 'Application used to perform action:' box type:
\PROGRAM\NETSCAPE.EXE "%1"

If you use Internet Explorer, type:
\PROGRAM\EXPLORER.EXE "%1"
b. Check the 'Use DDE' box.
c. Type in the 'DDE message' box:
[open("%1")]
d. Click OK.
8. Now press Close to get out of the dialogs, and then try the help from Collect! The help should now display when you press F1 in Collect!