Find By Date 1
This Find By option searches for the Date 1 that matches the data you entered.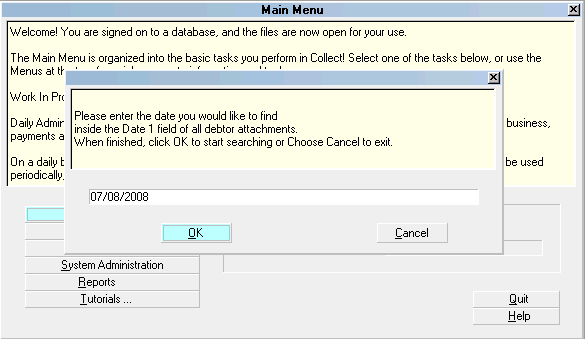 Find By Date 1 prompt
A list of matching records will be displayed.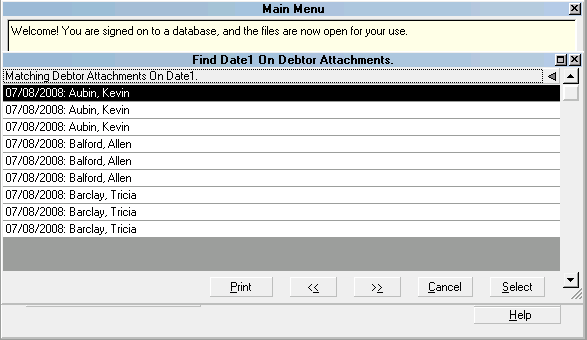 Find By Date 1 results
This function searches the all Attachment records looking at the Date 1 field.
If Collect! finds any matches, it displays a list of the debtor records that have an attachment that matches the Find By Date 1 criteria.
For example to find all instances of 12/31/1978 type '12/31/1978'.
Once the row with your Date 1 is highlighted, press ENTER or select the row with your mouse and Collect! will open the Debtor form.
When you are ready, you can either back all the way out and return to what you were doing, or you can return to the list and select another row to work.
If you go too far, select Browse Find By Date 1 again and Collect! will retain what you previously searched for. This helps speed up your lookups.
Once you Cancel the list, or back out to another form, the matching Date 1 dates list will be released.
See Also
- Find By